Passion for yachts since 1987
Ever since its foundation in 1987, Hollandboat has focused on quality and complete care for water sports enthusiasts. As a result, the company has grown into an important player in the international yacht trade in Europe. Initially the company started in Lemmer and from 1994 the shipyard in Workum was involved.
Prime location
We work from 2 locations, 1 of which is directly on the IJsselmeer.
Here we have our own two sales harbors with more than 50 representative berths. Good storage options on the side, a covered and heated showroom of 2,000 m2, its own column and gantry crane. This offers the possibility to present your yacht in the water, on the side or covered in the heated showroom. Our locations are open 7 days a week. And online developments do not stand still either. In addition to our own channels, the yachts are offered nationally and internationally and presented on the relevant websites and media channels.
Our team
Our team consists of three dedicated and experienced yacht brokers who have more than earned their spurs in international yacht sales.
Hollandboat is a member of the HISWA trade association. We are also a member of the Dutch association for ship brokers NMBS. We are EMCI certified. Our team has an international network of professionals and together we have all the up-to-date knowledge.
Henk J.A. Sijbranda: Senior Yacht Broker, over 25 years of experience as an international yacht broker.
Peter C. Scheffer: Senior Yacht Broker, over 22 years of experience in yacht building and as an international yacht broker.
Henri W. Van Eelen: Marketing en Sales, over 15 years of experience in the nautical world, of which 6 years as an international yacht broker.
Through years of intensive cooperation with partners in Europe and beyond, we have built up an international network from which you as a customer can benefit optimally.
New Yachts
At Hollandboat you can buy beautiful new yachts in addition to a nice selection.
We have an exclusive collection of quality brands. The well-known and appreciated Scandinavian brands Skilso, Viknes and Saga are renowned for their seaworthiness and quality. We also represent Keizer Yachts and Sichterman Yachts built entirely in the Netherlands. Top quality and customization as you would expect.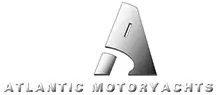 Atlantic Motoryachts
When we were founded in 1987, we also started building Atlantic Motoryachts.
We have now delivered more than 250 of these ships all over Europe. The Atlantic is built like a suit. The design of the interior and the equipment offer almost unlimited possibilities. All customer wishes are given space and that makes every Atlantic unique. Initially the yachts were built entirely in the Netherlands and later they were also produced in Great Britain. Always an eye for detail as you would expect. We also maintain these yachts and this makes us the specialist of Atlantic Motoryachts.